He makes your heart go kapow and still gives you butterflies in the stomach whether you've been together one year, twenty or more, so we're here to help you figure out what to get him for Valentine's Day this February 14th that will rev up his heart all over again. Shopping for guys (especially for the holiday of pink hearts and roses) can seem rougher than an unruly beard. That's why we scoped out 25 Valentine's Day gifts for men so you can find the perfect manly gift for him. Show your boyfriend or husband he's your special valentine — and keep those sparks flying.
Everyone loves a little mystery, and this handsome shave kit reveals a red-hot message for your beau.
Romance will burn even stronger thanks to this candle with its woodsy sandalwood scent — that smells almost as good as him.
He's a chill guy who loves his whiskey, and he's sure to think this mini-glacier of ice totally rocks.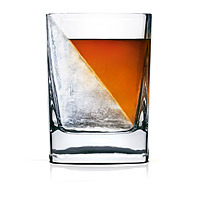 You've been with your sweetie long enough to know he'd love some cool socks — just for laughs.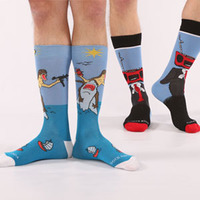 Give him this retro modern clock — that's just his style — with a sweet note that says timing is everything.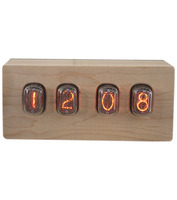 Sure, he can check the time on his phone, but a buffalo plaid field watch fits his rugged look and lifestyle.
You two have a chemistry like Jim and Pam, giving funny gifts that are perfect for the office.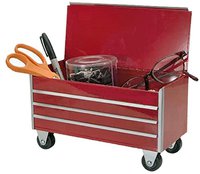 Brand your love for him with a BBQ iron that's sure to turn up the heat.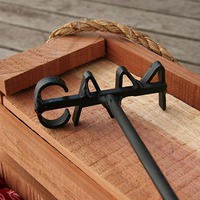 His phone is always running out of juice, so give him a practical gift that'll keep you lovebirds connected.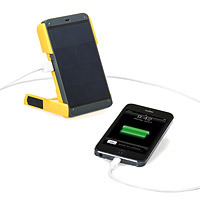 Keep it simple: what's more romantic than strolling around hand-in-hand with the one you love.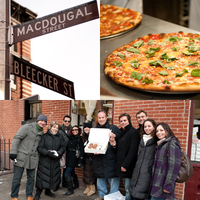 Toast to finding each other with a little vino and glasses that are just his style.
He looks pretty darn hot when he's cooking dinner, and this wireless thermometer will only up his confidence in the kitchen.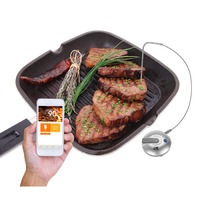 He's a renaissance man who loves the outdoors, so give him a camping chair and plan your next night under the stars.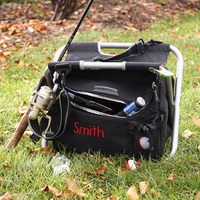 He's a backpack kind of guy, and this one packs in style that he'll appreciate.
Valentine's Day is the perfect excuse to get one of those sweet snaps of you two off the phone — and out on display.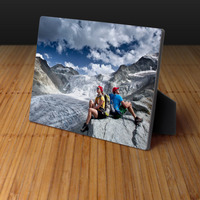 Your guy has a special aversion to anything soggy, so this gift shows how well you know him.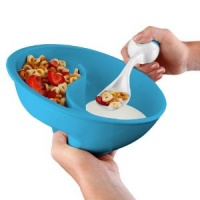 He's a true-blue baseball fan, and you're sure to score a homerun with this ballpark art for his place.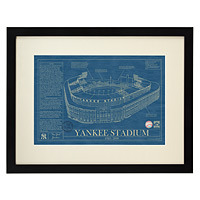 You share a mutual addiction to caffeine and appreciate the finer things, so this coffee sampler wins.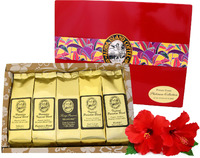 Because giving a gift that's fun is always a hole in one.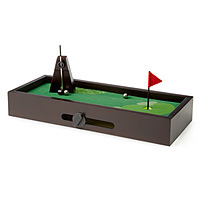 Make homemade pizza night feel even more special with a pizza cutter that pays homage to his love of bicycles.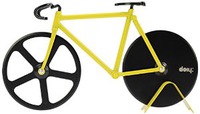 You both grew up listening to mixtapes of Morrissey, so give him a doormat that's a fun throwback to your music roots.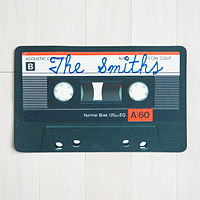 Give your guy a sign that you've fallen for him with this cool T-shirt.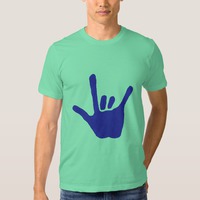 Share your morning coffee in mugs that show off your special nicknames for one another.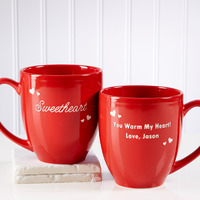 Other Suggestions:
You just gave him the keys to your place; now give him a rad organizer to keep those keys compact inside his pocket.
This innovative belt is a perfect match for your handsome smooth operator.
If you're still stumped on what to get him for Valentine's Day, check out these sweet Valentine's Day gifts for your man. And here's your go-to guide full of gift ideas for your very first Valentine's Day together.