You have a date for Valentine's Day (yessss!) with someone you really truly think is special, and now you want to give her or him something from the heart. Here's your crib sheet to 1st Valentine's Day gift ideas that show you might really be falling in love, without going overboard and making you look a tad insane (you're not married yet!). Give a sweet gift with confidence and enjoy the day with your valentine. After all, this holiday was made for just-starting-out couples like you lovebirds.
 
Finding one another (it's a dating jungle out there!) is certainly cause for celebration, with champagne.
When you were five, you gave your valentine red-hot candies. Now, give him his favorite hot sauces — since you know he likes it hot.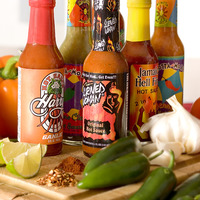 This necklace is modern, unusual, and quietly cool, just like your girl.
The way to a man's heart is said to be through his stomach, and these sweet-and-sea-salty caramels box up some love for him.
Surprise her with a bunch of (inflated) heart balloons that shows you're not full of hot air when you call yourself romantic.
Because the two of you are homebodies at heart who love cozying up with a Netflix flick and some really good ice cream.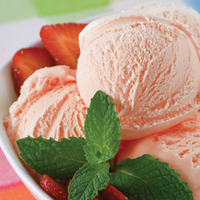 It's clearly not an engagement ring, but this gold heart ring simply says she's stolen your heart.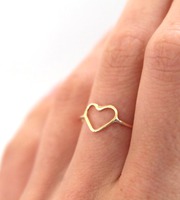 Once you enter the sleepover stage of the relationship, it helps to have a nice way to carry those must-have toiletries.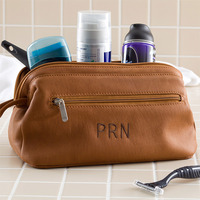 This award-winning chocolate bar pairs dark chocolate with mint astronaut ice cream — just add a note that you're over the moon for your valentine.
For generations, lockets have been given to hold your love close to your heart, and this brass beauty also holds a short custom message inside.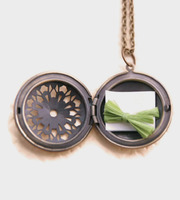 Cut flowers are fleeting, but this cement heart-shaped planter filled with blooms feels as long-lasting as your love.
Turn your favorite Instagram snap into a puzzle, since you just fit together so well.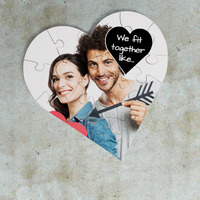 Go the extra mile with a bottle of wine personally labeled for your love, and BYOB your way to a fun Valentine's evening.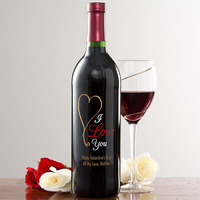 If you're in a long-distance relationship with your valentine, these personalized mugs are a perfect match (just like the two of you).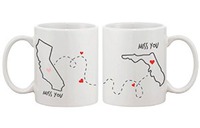 If you're truly over the moon for her, this set of 7 earrings gives her a daily reminder.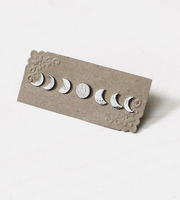 This bottle opener may be on the pricier side, but you'll definitely score major points with him for its cool factor.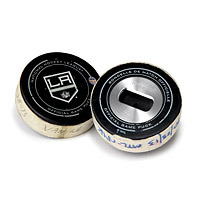 If you lovebirds are big into pillow talk, these silly pillowcases make a sweet gift.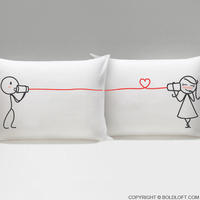 A well-loved brand, a pretty packaged set, and beautiful ways to indulge her make this gift set a real score.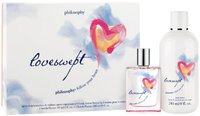 Because the winter is long, and this book will give you ways to spice up your average date night.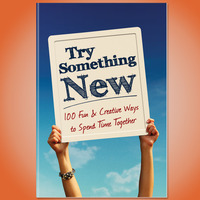 If you two share of a love of craft beers and Arcade Fire, give an art print that's so chill.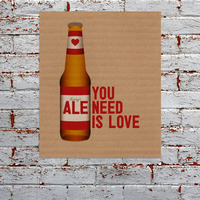 If you're both big Twilight fans, give a kooky gift that speaks to your lusty love — and is sure to get a laugh.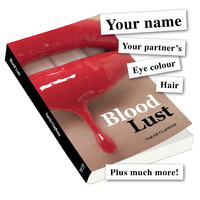 Because those cheesy love puns are still fun, even when you've moved beyond valentines with candy hearts.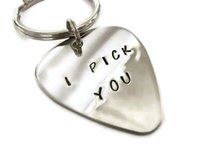 He may not make his bed, but he sure loves to make a good cocktail — total keeper.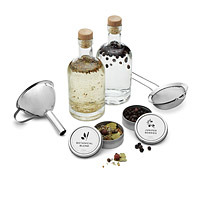 This necklace is simply stunning without any overwhelming over-the-top bedazzle, and the handmade hearts play on the idea that you opened your hearts to one another.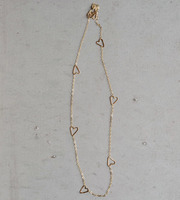 Here's even more thoughtful Valentine gift ideas to get the romance going. And ladies, you can scout inspiration from this list of gift ideas for the guys who have everything.