Gift-giving for older kids can be a bit tricky. Thirteen-year-olds have that childlike enthusiasm, but they also are beginning to care about their image and want to receive gifts that are trendy and cool. Well, we've compiled some cool gifts for 13 year olds to help you on your quest to find the perfect gift! Get 'em something special as they enter those tough teen years.
The world of nature meets the world of digital in this nifty-looking driftwood dock. Charging your smartphone never looked so cool. Thirteen-year-olds wood love to receive this cool little gadget!
A gift like this is a no-brainer for list lovers. If middle school homework is already stressing you out, these notepads can help you organize your thoughts and tasks at hand. Use this stationary to get motivated and be a more productive, orderly you. Are you ready to list your to-dos?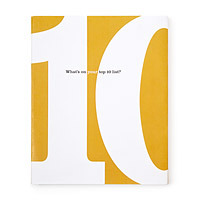 Teens who dig jewelry and bohemian fashion trends will be over the moon with this wrap bracelet. It's trendy, yet classic-looking. The colored beads and metal nuggets are woven with leather strips for a look that is stylish. Go for that breezy, earthy look. That's a wrap, that's for sure.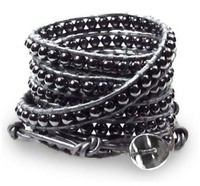 If your 13-year-old likes funky socks, this pair is a great stocking stuffer or trinket gift. Getting your feet swallowed whole never felt so good. Every week can be shark week with these bad boys. Well, maybe not EVERY week. They should be washed on occasion.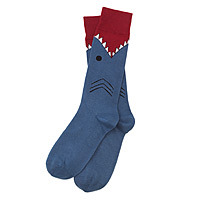 A fine multi-use speaker. Use it to amplify or play tunes in a cinch. Pairs easily with any bluetooth-enabled device. The sound this speaker provides is rich and high-quality. Turn up the volume and rock out anywhere!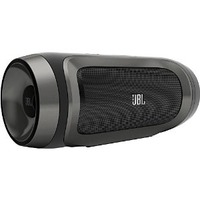 Sneaker-Customization-Kit/ Add a custom kick to your everyday sneakers and stand out from the crowd! Get crafty and show off your creative side by giving your footwear a makeover. Great for creating your own individual style that's all yours!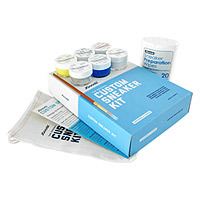 Add some flair to your hair! How unique are these hair ties? They make a perfect gift for young teens who love accessorizing. Why wear boring elastics if you can make a fashion statement with your ponytail? Encourage your thirteen-year-old's developing sense of style!
Suspension bridge shelves–so clever! Not only is this shelf aesthetically pleasing, but it's roomy enough to fit books, candles, small plants, and all your knick-knacks. Feel like the architect of any room by adorning your wall with one of these shelves. A whimsical design.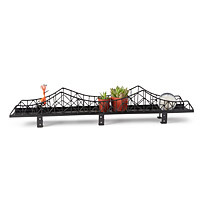 Listening to your music gets a little complicated in the wintertime. Your teen swears (s)he needs a soundtrack if they're gonna walk anywhere, but nobody likes bulk or wire tangles. This bluetooth-enabled beanie changes all that. Teens will dig the slouchy style of this winter hat, and the built-in headphones? Now that's just icing on the cake. Groove to the beat and stay warm at the same time!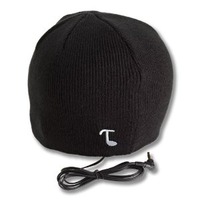 Keep your teenager hydrated with the purest water in this sturdy, nice-looking water bottle. If your thirteen-year-old is environmentally conscious, he or she will also love the chance to stop drinking bottled water. Great for sports practice, and light enough to tote around school. Drink up!
What time is it? Who the eff cares? If your kid is 13, you're probably anticipating what these next few years have in store: fights about curfews, fights about waking up for school, fights about…well, anything, really. The Whatever Clock is a humorous homage to all the apathetic adolescents out there. You could get it for your teen. Or not, whatever.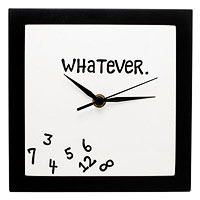 These bracelets make awesome gifts, even if your recipient isn't a jewelry-lover. The embroidery and beading on each one is intricate and beautiful–and yet they're casual enough for your teen to wear everyday. Girly, sporty…whatever your teen's style, they'll love 'em.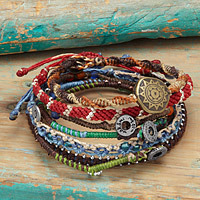 If he or she hasn't already, it's likely your 13-year-old will attend their first concert in the not-so-far-off future. Make it easy for them to commemorate the first time they saw their favorite band play. Kids who love journaling and scrap-booking are likely to enjoy the Ticket Stub Diary as well.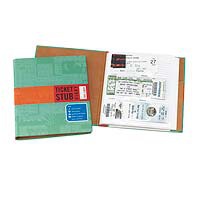 It seems like bacon is the secret ingredient in everything these days–milkshakes, chocolate, cheese, you name it. If your teen's sweet tooth is on the adventurous side, they'll dig these bacon pops. An unlikely partnership between sweet hard candy and crisp, savory bacon. Mmm, bacon.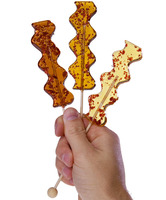 Chewbacca, our beloved Wookiee. Wearing this robe will transform you into a tall, hairy, whining beast–well, no…just kidding. We can't promise you'll turn into a mythological creature, but we do think you'll look cool and feel cozy in this furry Chewy Robe. Provides a galactic post-shower experience.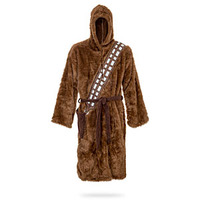 Add some glitz and elegance to any outfit with this "shining star" necklace. This piece of jewelry is elegant enough to wear for special occasions, but its classic styling is suitable for day-to-day accessorizing, too. Adds a galaxy of bling and sparkle to your getup. Encourage your young teen to shoot for the stars!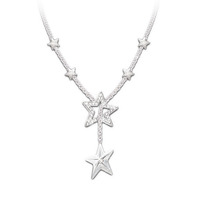 Thirteen is a little young to be starting the day with a cup of joe, so you'll want to fill this mug with a decaf variety java. Or, your teen can enjoy sipping tea and hot cocoa with their pals. Gift your teen a Fuel mug to "espresso" your love for the kid.
For the young crooners, rockers, and musicians out there, this tumbler sure is practical. Use it to sip your favorite beverage on the go to keep cold drinks colder and hot drinks hotter. Fits all cup holders. Your teen will tote this everywhere. Plus, the guitar imagery is pretty sweet.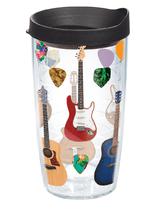 When your give this gift to your 13-year-old, you can say, "Yoda better like this gift." Half stuffed animal, half knapsack–you can fit plenty in Yoda's spacious pouch! Teens who are training to be Jedis will love strapping this little master. With Yoda, you can carry wisdom around with you. Not to mention he's so freaking cute.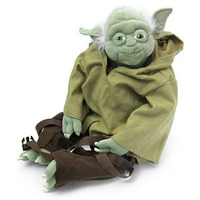 Nothing cookie-cutter about this fortune cookie! Gift your teen a memento that's guaranteed not to crumble, or be eaten. Include a special message to your thirteen-year-old that they'll appreciate after their through their teen years (and stop hating you).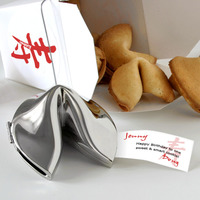 Personalized Gifts for Thirteen Year Olds:
Sweatpants like these are great for teens who attend summer camp or participate on sports teams. Not to mention: they are seriously comfy. Customize these sweats with the gift recipient's name or nickname, and you've got yourself a pretty sweet present.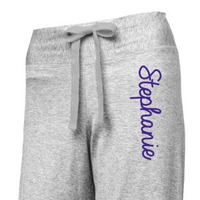 There's nothing quite like a fresh, clean notebook, and your teen will surely appreciate it when you give him or her this personalized set with a monogram. If your 13-year-old is a budding artist or thinker, a mini-notebook is a great keeper of ideas, sketches, and story ideas. The set comes with a cool matching bookmark, too. An all-write gift that will also encourage your teen's intellectual pursuits!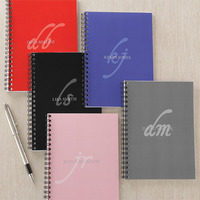 A creative take on the classic 'initial' letter necklace. Choose an initial to be punched out of a metal disc to create a custom, one-of-a-kind, charm. Wear it as a pendant around your neck, or clip it onto a charm bracelet. If your 13-year-old isn't one to follow the crowd, we bet they will enjoy this charming gift.
Bundle up if you're looking for a personalized gift that's more substantial than a picture frame or coffee mug. All-star? Bench-warmer? Talent level doesn't matter since everybody likes to feel warm and cozy. Personalized Sweatshirt Blankets are like swaddles, but for thirteen-year-olds. Perfect for summer camp, picnics, and lounging, and they are over a dozen designs to choose from.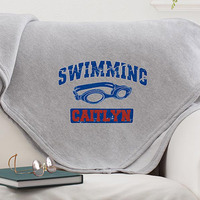 Cover your ass with a personalized bleacher seat! Tailgating and being a bleacher creature is fun, to be sure, but they're not activities that are easy on the backside. A cushy for your tushy makes an excellent gift. Your teen's posture and comfort won't be sacrificed with this seat. They'll use it at backyard cookouts, sports games, you name it. Go easy on your derriere, because a bum present this is not.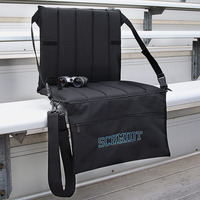 Flip Flops are a staple for teenagers when the warm weather comes around. This personalized pair make this pair more individualistic. A must-have for camp, or if your teen is on a swim team. Perfect for bumming around the house, too.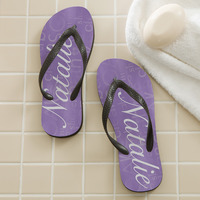 Other Suggestions from uGiftIdeas:
Teens with a long head of hair will love these Ponytail Hats made by Peekaboos. What a clever solution to the dreaded "beanie hair lump." You don't have to be selective when it comes to looking good, keeping your ears toasty, and getting that hair outta yo'face. Triple-whammy, no?
Your teen will look like one cool cat wearing these headphones. Music lovers who love silly costumes will adore these, no doubt about it. They're cute, they're cozy, and they'll show off your teen's purrfect personal style. Perfect for rocking out. Keep those ears warm while listening to your favorite tunes.
Pool parties, a day at the lake, swim meets, water fights…these quick-dry towels are a godsend in so many situations where you want to dry off real fast. Super absorbent, super soft. You don't have to worry about getting wet, because these towels let ya dry off in a snap!
This "Battle Pump" is the secret weapon of all water balloon wars. (Not to mention the future source of rage for older siblings). Take your water balloon fighting tactics to the next level, because this piece of machinery will cause some unrelenting soakage. Drench the enemy, douse the prisoners. The other kids will have no idea what hit them. Great for pranks!