Men are tough to shop for. You want the perfect gift: practical, personal and truly original. Most of all, you do not want to be boring!  Well sit back and relax, we've done the work for you. Whether he's into tech, DIY, sports, or writing his dissertation, you'll find something on this list of Christmas gift ideas for men that he'll love. Please don't get discouraged and order him another necktie.
This super flat knife actually fits in your wallet and takes up no more space than a credit card.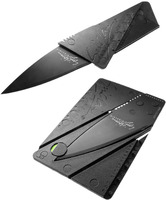 You will not find a gift more unique and personal than a portrait of your voice.  Don't forget to assure him you're saying something nice.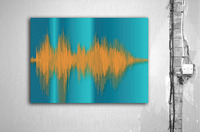 The Helicone is a completely addictive desktop toy that transforms from a helix to a pine cone with one quick twist. If he's a math lover he'll appreciate that it's based on the Fibonacci Sequence and the Golden Angle.
This clever, eco-friendly bottle opener was a hockey puck in its past life and has the scars to prove it. Each puck comes wrapped in athletic tape and is marked with the game date and the name of the team.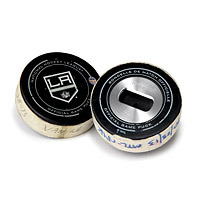 The Tivoli Model Three BT is a modern update on a classic. This handsome radio will stream from a Bluetooth-enabled phone, tablet, or computer.
What better gift than a piece of a shooting star? These hand-made cufflinks are made of real meteorite flakes mounted in sterling silver. A great conversation piece.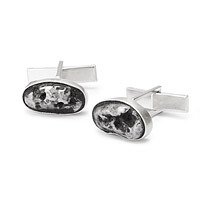 You can make his business trips or weekends away less chaotic with this great looking carry-on which functions like a portable closet.
Whether he's new to cold brew or already addicted, he'll love this elegant immersion brewer that fits neatly in the fridge door. Also brews hot coffee and tea.
Reduce his dependence on electrical outlets! Whether he's eco-conscious, into camping or just gadgets, he'll love charging his phone with the light of the sun.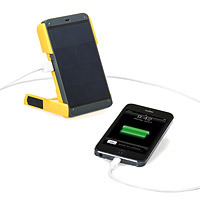 Is he a baseball fan? Give him a blueprint of his favorite team's stadium. These gorgeous prints are hand-drawn and full of architectural details.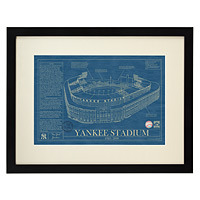 Plug this spaceman into a USB port and he becomes a tiny light. Flip his visor down and the light turns off.  Perfect!
Not every man likes checking the time on smartphone. This rugged US Navy watch is handcrafted in stainless steel and features a working compass on blue leather band.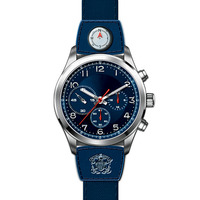 A bowl made from a real bike chain will appeal to the man who is into cycling or just cool re-purposed objects (and no, it's not greasy).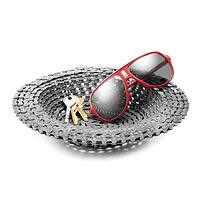 Genuine nixie tubes hand set into maple hardwood. The numbers of this hand made clock glow with warm orange light. Retro and modern at the same time.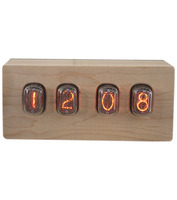 The latest trend in mouse design: the gesture mouse. This ergonomically designed mouse will help him work more comfortably and efficiently.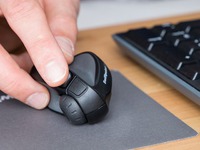 This home brew kit comes with a glass carboy so he can watch the fermentation process live and up close. Raw grain turns into his own personal brew in just three weeks. Cheers!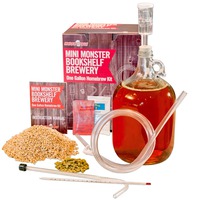 Good sleep is the best gift you can give anyone. After his first night of deep shuteye he'll wonder why he didn't buy this himself.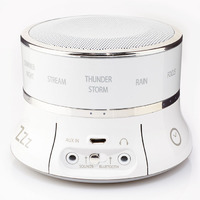 This superbright LED front light projects an image of a bike onto the road ahead so he stays safe when he's out on 2 wheels.
Give him a pop art version of yourself (or better yet, the two of you) to hang on his wall.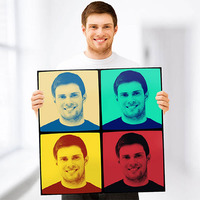 No more roaming around the house looking for all the devices he's charging. If he doesn't have a charging station yet, it's seriously time.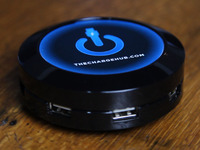 Shazam! With the ControllerMyQ his smartphone can operate the garage door, house lamps and outdoor lights. He can sip margaritas in Tulum and close that garage door he left open back in LA.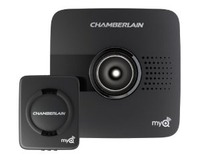 The Doxie Go will scan everything – receipts, photos, business cards, checks… you don't even need a computer.  So tiny he can stick it in his bag when he's done.
This rugged messenger bag has pockets inside for his laptop, books, pens, water bottle and more. The best part is, he'll look good wearing it.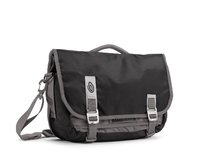 We love that this lamp is made of real welding gear. A perfect addition to man cave or living room.
Whether he's listening to music or needs quiet, Bose is top of the line for both sound and silence.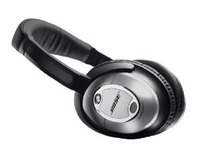 If the men you're shopping for are such a mystery you still have no idea what to buy, check out all of our favorite Gifts for Men.
Want more specific advice? We also have lists of 20 Gifts for Your Husband, 15 Gifts for your Picky Brother, and 25 Gifts for your Boss for the professional type. Happy hunting!