Your tween may have his own phone and email address but he's still a kid (shhh don't tell him!). He's tech-savvy, eco-conscious and like the rest of us he loves cool stuff. The good news is, that makes him easy to shop for.  We've compiled a list of creative gifts for tweens that will make her friends jealous and keep her happy over the holiday break and beyond. We found some great high-tech options but plenty of low-tech too.  Just to remind her, you can still have fun without a USB cable.
At last! An invention kit that enables you to play the piano on a banana and take selfies of your cat. This is a toy that will get your kids excited about electronics. Designed at MIT, natch.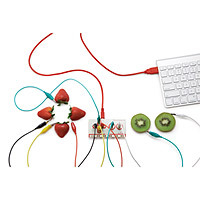 This fish tank also grows vegetables and herbs – fish waste feeds the plants and plants clean the water. Brilliant!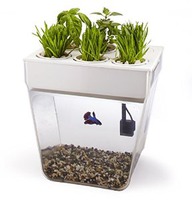 Your tween will love filming his friends and pets (though maybe not you, mom and dad, sorry) with this tiny cube shaped video camera.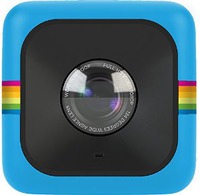 300 million acres of moon have already been sold but plenty of acres left for your kids. They will love owning a bit of the unknown. Who knows, maybe in fifty years it will be worth something?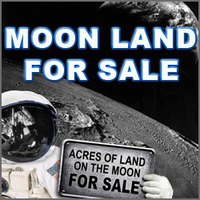 Even kids who are not into skateboarding will love this clock made of recycled skateboards.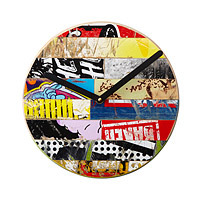 Forget remote control helicopters- time to move into the big leagues with this Dromida Ominus UAV Quadcopter (even the name sounds exciting!)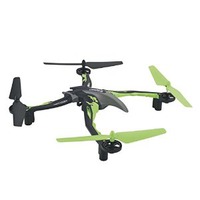 Gummy bears are not just for eating – these LED light up bears emit waves of soft ambient colored light when you squeeze their bellies.
Your music loving tween can make his own sounds with this tiny synthesizer that is small enough to fit in his pocket.
 
Your young Marie Curie will never get tired of staring into the high powered lens of this award-winning microscope.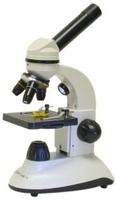 Face it, a Cubebot looks cool whether he's standing on its head or folded into a cube – even adults can't resist twisting him into wacky positions.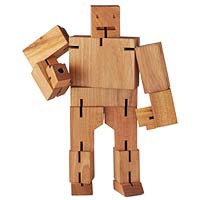 What better way to encourage your tween's interest in low-tech fun and all things shiny and gold?
The Penultimate 7-in-1 Pen Stylus will appeal to your tween's love of cool gadgetry; he can do his geometry homework, write a novel and tighten his own screws all with one slick pen.
Kids never grow out of magic tricks – the Ultimate Magic Kit is perfect for tweens, teens and even adults.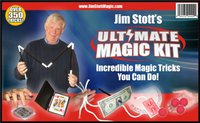 They've got urgent texts to write but their battery is dead!  No worries, pull out the Personalized 5200 mAh Slimline Battery Charger and text away.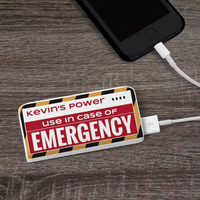 For your scatterbrained darling who is just like you now with her own house keys and the same habit of misplacing them, pick up this Bluetooth Tracking Tag and make her life a little bit easier.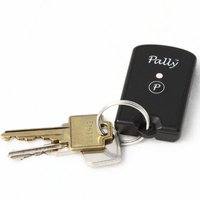 Your tween will keep track of his allowance in style with this stainless steel wallet designed by Theodore Stewart-Stand.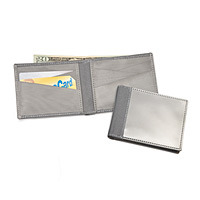 Yes it's a splurge but your tween will love you forever (or at least until the next time you take her phone).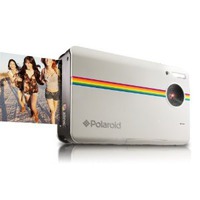 Your eco-conscious offspring will love solar charging her phone with this solar powered charger and light.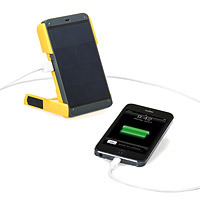 The Great Minds puzzles are seriously challenging and will keep your young Einstein entertained and frustrated for hours.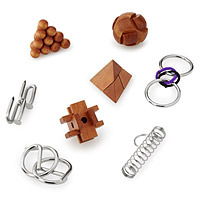 Adam the Doodles Man is a perfect desktop companion or figure drawing model for the aspiring artist.
 
---
 Other Suggestions From uGiftIdeas:
Sorry Katniss, the only pain this marshmallow weapon will inflict is cavities.
Help your tween tune out everything you're saying with this cozy warm headphone hat.
Everyone needs something cool in his pocket and what more fun than a multifunctional pocket tool that can serve as phone stand, screw driver and more.
Help keep her iPad cozy and best of all unbroken with this eco-friendly case made of recycled fleece.
---
A wonderful thing about tweens is they have one foot planted in kid world and one foot solidly in teen.  But that can make finding them a great gift pretty tough. If you're still stuck, try searching here: