You can't exactly put a festive bow on more hours in a day or a week of sleeping through the night. That's why we made this list of 25 Christmas gifts for new moms. Whether you're shopping for your significant other, sister, friend, or daughter, you'll find something to help the new mom in your life pamper herself, document her baby's milestones, or simply make her life a little easier.
This hip green throw blanket was designed with baby boys in mind and can be personalized with a full name, birth date, weight, and length.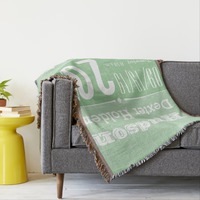 This versatile ring sling simplifies baby wearing and comes in over a dozen colors.
Proud new moms can show off their little one in this waterproof and UV-resistant locket.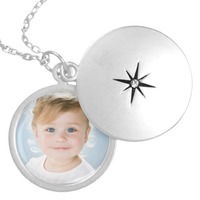 New moms may not have time for scrap-booking, but will still be able to capture first moments and memories in this cute baby book, which includes pages for an ultrasound, footprints, and family tree.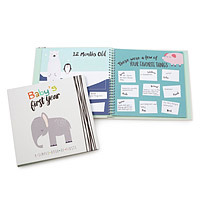 The new mom in your life won't have to leave home for a relaxing foot massage with this heated shiatsu foot massager, which has programs designed to soothe, pulse, or energize.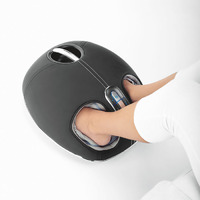 Style-conscious moms will go crazy for this fashionable necklace, which doubles as a teething toy.
This stylish diaper bag can be worn over the shoulder or attached to the handlebars of any stroller.
Other than a night of uninterrupted sleep, there's nothing new moms want more than decadent chocolate and red wine.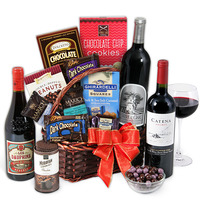 Instead of a baby book, give a new mom this journal filled with prompts that she can pass down when her baby gets older.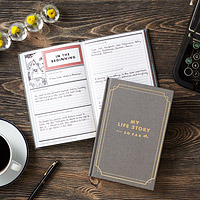 This picture keeper can save moms the headache of lost baby pictures by easily backing up digital photos from a computer.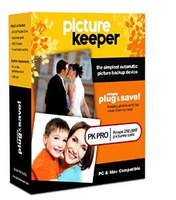 These cheerful, handmade diaper changing pads are perfect for moms on the go.
The new mom on your list can pamper herself with this spa kit, handcrafted from goat's milk, lavender, and shea butter.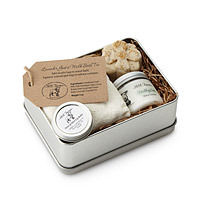 New moms no longer have to worry about remembering multiple passwords with this compact, alphabetized password notebook.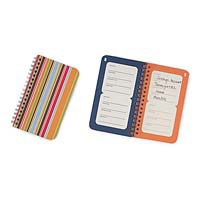 This personalized birthday history plaque will help commemorate her little one's entry into the world.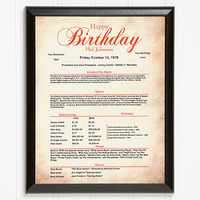 New moms can use this fun, customize-able throw pillow to cushion a rocking chair or brighten up a nursery.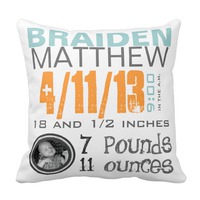 If the new mom you're shopping for plans on using cloth diapers, this kit has everything she needs to get started.
 
After she puts the baby down, she'll be able to enjoy a glass of vino from one of the two bottles delivered to her door each month.
What could be cuter than a baby wearing a bib that makes him look like a snowman? Absolutely nothing.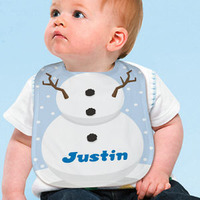 New moms can use this engraved, nickel-plated comb and brush set to gently smooth their baby's wispy hair.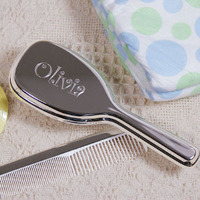 Perfect for a nursery, this wooden cross features a cut-out name and up to five lines of personalized text.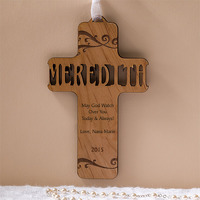 If you can't find something that you think she'll appreciate then check out our baby shower gifts and new baby gifts for some ideas that will make her and her baby coo with delight this holiday season.