However nicely it complements his favorite suit, any tie you give to your man might as well have a scarlet 'A' for 'Afterthought' stamped all over it. Your husband (or brother or son or boyfriend) deserves–and will appreciate– a gift that's as original and special as he is! Shopping for men is notoriously difficult. To help you get creative in your gift-giving, we've brainstormed a whole slew of thoughtful and unusual gifts for men with your man in mind. This list covers a range of budgets and a variety of tastes, so it's easier to find that awesome gift you're looking for. Buying a gift for your guy? Piece of cake.
Got a special Irishman who tickles your fancy? Help your fellow get in touch with his Irish heritage when you buy him a plot of land on The Emerald Isle. His new property comes with official land deeds and photographs of the lush green hills he now owns. A gift like this will have you planning a holiday along the Irish countryside in no time! Note: you need not be Irish to purchase A Plot of Land in Ireland. Men who fancy themselves a modern-day Marco Polo, or wish to conquer the world, will surely love it too!

This star has his name on it. If your boyfriend, uncle, or platonic male BFF is an astrophysicist, tell him: NASA's hiring! For the non-astronauts among us, you can get 'em their very own star. Guaranteed to make your guy feel like he's one with the universe.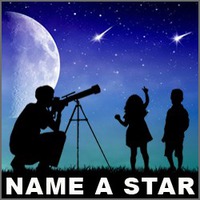 Share some stock with the businessman in your life! Is there one specific company of which your man is a devotee? Make him a shareholder as you present him with a framed stock certificate as proof. While it's not the most romantic of gifts, it's a surefire way to invest in your relationship. Let's hope the market goes up!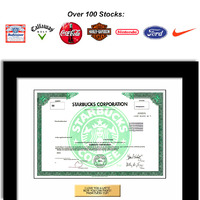 This is the perfect gift for a special little league coach, or a baseball history fanatic. Forget trophies–this original sketch, the 1888 patent for a baseball bat, is hall-of-fame-worthy. If you're looking for a baseball or sports-themed gift that isn't a personalized jersey, this here is a can of corn.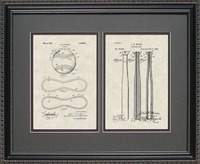 Interested in gifting some prime real estate? Look no further–if you know a man who would love to own extraterrestrial property, we've got you covered. Give a man one full acre of moon land, along with his very own lunar deed. This is the perfect gift for someone to whom you promised the moon and stars.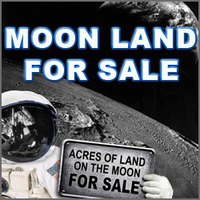 Think Facebook is a time suck? That's amateur hour. Once a man receives a retro arcade machine, it'll be hard to separate him from Donkey Kong and Ms. Pacman, his new old best friends. So, put Thriller on the turntable, don some neon leggings, and get ready to game on this video arcade machine. Coolest present ever!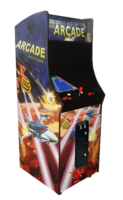 Get your medieval groove on with this fourteenth century stoneware. Two pints of your favorite ale or lager can be poured into this hefty stein. Use it during a dinner party, or while watching Monday night football–it's suitable for every occasion, basically. A word of caution: don't share this beer stein with your buddy. Rumor has it the plague is going around!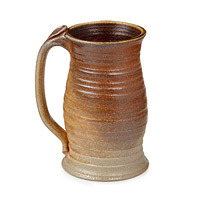 Gift your guy some Colt .45s! (No, we aren't talking about playing Edward Forty-hands). These cufflinks will make any man feel like a real big shot at his next black tie event. He doesn't need to remove his shirt and flex to take his guns out.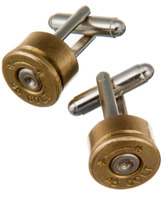 Everyone knows someone who's partial to brown liquor. If you know a whiskey-loving man, help the guy refine his palate with a neat tasting kit. Pair this kit with a bottle of your man's favorite bourbon and voila! The quintessential whiskey-lover's gift! Or, you can host friends for a tasting party and by the end of the night, you will be malt masters.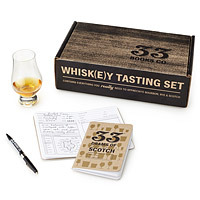 Unleash the power of the sun! This solar powered cell phone charger is the ultimate gift for an environmentally-conscious guy. It's a pretty sweet gadget if you like the idea of long camping trips and would rather not unplug or lose connectivity. Where electrical outlets are few and far between, this gift will come in handy. Where there are outlets aplenty, it makes for a conversation piece novelty.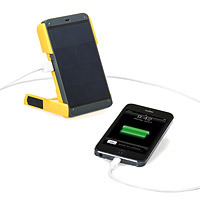 Surprise a special (male) someone with a keepsake that's all about him! Create a customized art print that captures your own story. Include the bar where you had your first date and add a graphic of his childhood dog. A special work of art that captures your most cherished memories as a couple. Makes a fantastic memento.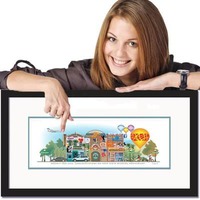 Maybe you're a pilot, or maybe you just want to feel like a pilot. Either way, it's difficult not to appreciate this Legends of Aviation commemorative watch. There's no better way to wing it. Go ahead, style your wrists. This timepiece will have you flying in no time. A great gift for veterans.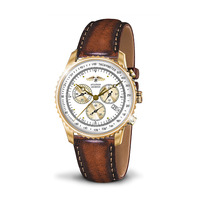 And you thought Snuggies were cool. These capes are great for active, all-weather cyclists, or those among us who want to look like a Dementor. Wear this awesome rain cape during your commute and you'll stay dry–even during a thunderstorm. This is pretty much the most essential piece of gear you'll ever own. Buy it for your biker man.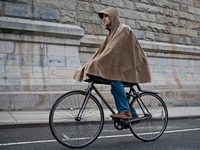 Ready to watch some football? Monday night wouldn't be the same without this Football Stadium Chip and Dip set. What an appropriate way to serve up those snacks. This set scores a touchdown for munchies, no doubt. Watch out: the referees will be monitoring and on the lookout for double-dippers.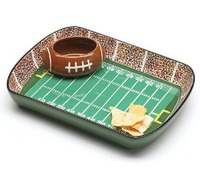 Who doesn't want to be a Laird or Lady…well, a Laird really, of a castle in the Scottish Highlands? (Whatever that means). Here's the scoop: Scotch landowners are legally permitted to use the title "Laird." Once you register this gift box, you and your dude will own a plot of land on the grounds of Dunans Castle in Scotland. All we can say is booyeah!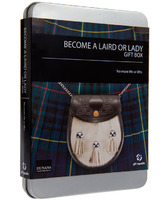 If your man friend digs race cars and loves a fine adrenaline rush, race car driving lessons are certainly a unique gift. Cloud9living.com sells a 'Super Gift Certificate' that lets your guy have his pick from a number of different driving schools, car models, and track locations across the USA. How fly is that? Time to floor it.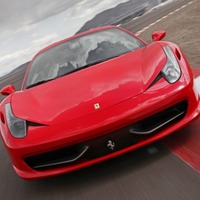 Need a gag gift for your bro or pal? It's hard to go wrong with Prescription Beer Mugs. They are just what the doctor ordered–especially if you want to rock the 'dad bod' look. An excellent trinket to gift a guy who likes funny stuff, beer stuff, and doctor stuff.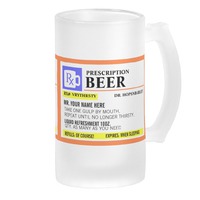 What happens when you combine Madlibs, a Danielle Steel novel, and your sex life? We're not sure, but you'll surely find out when you give your male partner a Personalized Romance Novel. Sounds steamy.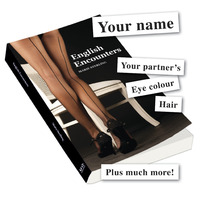 Could your husband use a new hobby! Encourage him to try the pastime that's always classy: bootlegging. Now, he won't be making moonshine in some wild, bathtub shack. No, we're talking artisanal spiced rum. Fine, fine, whiskey. With this kit your man will learn how to distill his own thrills at home. How's that for a DIY project?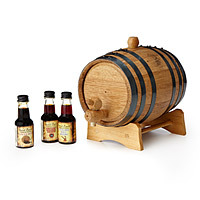 Life is a mystery. Life is also like a box of chocolates. Therefore, by transitive property, men love receiving mystery chocolate box subscriptions. It's gourmet chocolate that's totally mysterious, delivered to your door on a monthly basis, and it's probably unlabelled. Can you guess the secret fillings? Hint: razor blades.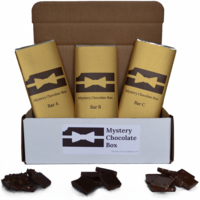 Fill the pages of this book with your own tale of love. Write down those memories and special moments to remember forever. We recommend keeping the content PG. This could become a family heirloom, after all. Honor the specialness of your relationship.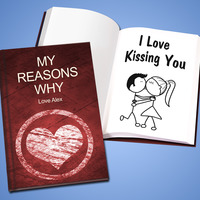 Choosing a great gift for the man in your life can seem like an insurmountable task. If you're looking for a memento that's unique, comical, and personalized as well, consider getting your guy a caricature in his image. There are several framing options available, and we predict your man will want to hang his new portrait ASAP. This present is a good way of adding some levity to your relationship. Upload a photo of your dude, list a few interests or hobbies, place your order, and boom!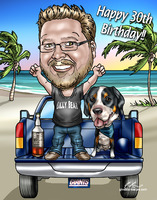 This puck is a nifty gift for those who struggle with things that are tightly shut. The Puck Opener combines two great, masculine things, hockey and beer, by making bottle openers out of REAL hockey pucks. Can you dig it? Combine your sports on ice with some frosty brews and you got yourself one compact and enabling hockey puck bottle opener. Did we mention it's made from an authentic regular season game used hockey puck?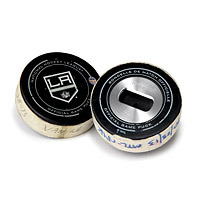 Can't decide? On the fence? Too many options? Sounds like someone could use an Executive Decision Maker. Making choices is a breeze when the decision-making process is transformed into a game of darts. Unsure of your target? Seeking out a fun-filled gift? No need to go to the pub to make the big decisions. The bullseye tells you all you need to know.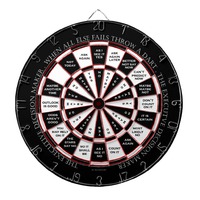 It's like that delicious gummy-pretzel-choco-popcorn concoction you used to make when you were stoned , but with an aesthetically-pleasing presentation. Your man will thank you for taking movie night to the next level with this gift basket. This is one all-star cast of tasty theater treats that's packaged all nice and pretty. Stay in tonight and enjoy a movie at home with your dude!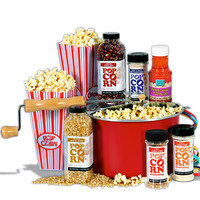 Looking for a unique wedding favor? Maybe your son is a sushi-eating machine? Personalized, name-engraved chopsticks are a great choice for either. Once you use these for your lo mein, it's hard to go back to disposable.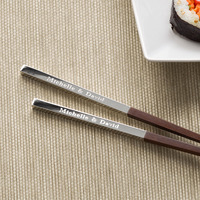 Depending on his tastes and libation preferences–and depending on where you live–these wine and beer experiences are cool because they are gifts you can enjoy it together! Whether you're a novice or a sommelier, these vineyard and brewery tours offer something for everyone. Well…maybe not the teetotaler. Cheers!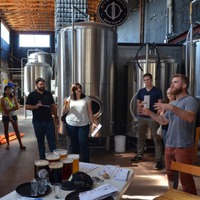 Add some an antique-y and global vibe to your home! This Italian-style globe bar is shows replicas of 16th-century sailing maps and the bar is nice and little–the perfect stowaway spot for your fancy aged liquors and stemware! Your family's world will spin whenever they drink from it.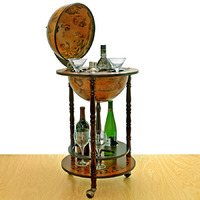 Create a special keepsake for your mister with a personalized photo watch. Include a sexy pinup picture, or wallet size shots of your children. Whichever suits his interest. He'll be wearing his heart on his sleeve every second, every time he checks his watch.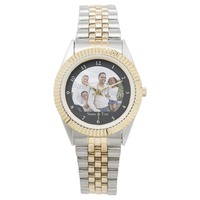 So he's no Tiger Woods, but you can still inspire your male partner with a heartwarming personalized Golfer Magazine Cover Frame. It's like a Wheaties frame, but for adults. On the other hand, you could also include a picture from your last golf outing. That might be more appropriate.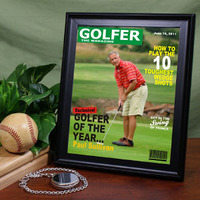 And, in case you need even more inspiration, check out all of our favorite gifts for men! We've found hundreds of gifts that he'll freak out about. In a good way!