Finding an appropriate gift for your coworkers can be tricky. Just because they eat lunch in the cubicle next to you doesn't necessarily mean you know what makes them tick. This list of 25 gifts for coworkers has something for everyone: the weekend jet-setter, the happy hour organizer, the caffeine addict and the multi tasker. You won't have to show up empty handed to your Secret Santa exchange because this list has you covered.
These caramels are sprinkled with gray sea salt and will be appreciated by the office sweet tooth, but are also sophisticated enough to present to your boss.
Imagine their surprise when they tear off the wrapping paper and find this gag gift box, which you can fill with their real present.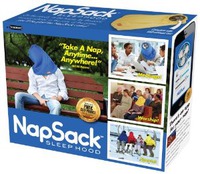 This set of two credit card-sized multi-tools pack 12 tools on ultra-thin stainless steel and are ideal for your modern-day MacGyver coworker.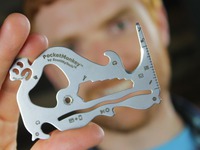 Whether your coworker is absentminded or on the ball, this vintage-inspired planner will help them keep track of meetings and day-to-day tasks.
This fun dishwasher- and microwave-safe mug will be the first thing your coworker reaches for when the afternoon slump hits.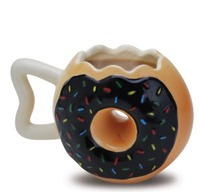 Your craft beer-drinking coworker can use this handmade leather growler carrier to tote their filled growler home after work.
Your coworker won't know if it's the wine or the wine glasses that have them tilting their head to inspect these 12 oz. glasses.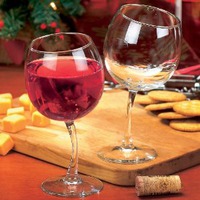 Your utilitarian coworker will admire the sleek design of this minimalist key organizer, which holds up to ten keys.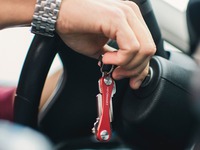 Your coworker won't have to brown bag it to work anymore with this durable waxed canvas lunch bag.
Your gadget-obsessed coworker will love this versatile pen, which conceals screwdrivers, rules and even a level.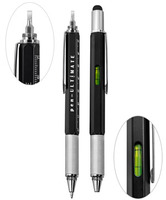 This stylish water bottle contains a binchotan filter, which naturally reduces chlorine and balances the pH, giving its recipient another reason to gather around the water cooler.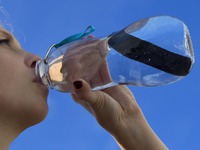 This portable, pocket-sized liquid plastic welder safely bonds, fills and even rebuilds missing pieces, like the broken tchotchkes on your coworker's desk.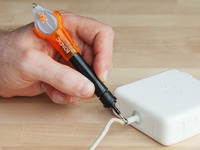 Your crafty, DIY-obsessed coworker will devour this tome by Martha Stewart, who was the original Pinterest.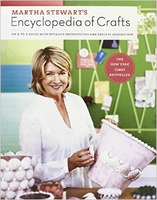 Your absentminded coworker won't be scrambling to find their keys anymore with this chic Bluetooth tracking tag, which utilizes a free downloadable app.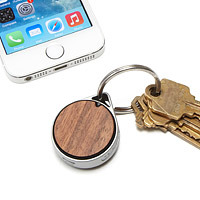 This hefty 25 oz. glass mug, which features a deep-etched name and birth date of your choice, will have your coworker raising a toast to you this holiday season.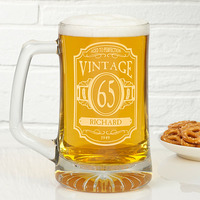 Whether your coworker is a fishing fanatic or just tells fish tales, this fishing multi-tool contains everything they need to safely fillet and clean that big one on shore.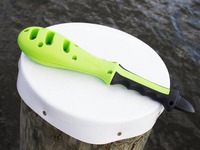 As long as you don't call her a crazy cat lady, your coworker will purr when she receives these headphones covered in crocheted black cat ears.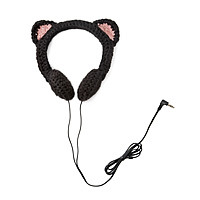 Create Your Own Desk Organizer
You can customize this three-compartment desk organizer for your coworker with photos, artwork or text.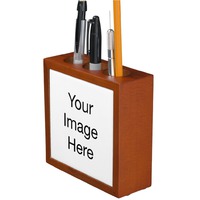 They might not admit it, but everyone loves candles, especially this stylish, coiled beeswax one that burns for 60 hours.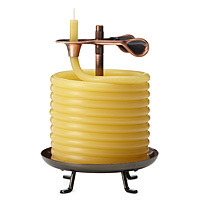 Help your coworker bring a little life to their desk with this unique six-bubble bud vase.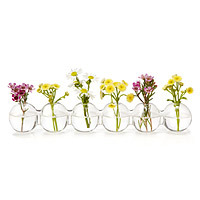 This all-natural grooming kit contains unscented shea cream, lip moisturizer and goat milk soap, all of which will help your plaid-wearing coworker preen a little bit more.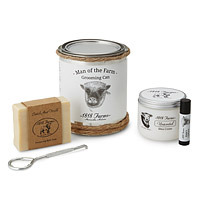 It doesn't matter if your coworker slams shots of Tennessee whiskey or sips single malts, this whisk(e)y tasting set will help them discern what exactly they like in their poison of choice.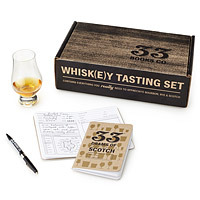 These uprecycled iPad and eReader cases are made in the United States and will get two thumbs up from your eco-conscious coworker.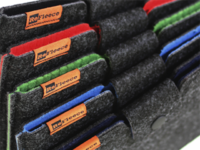 Whether they're traveling for business or pleasure, your jet-setting coworker can easily keep their belongings organized in this ultra light nylon segmented travel bag.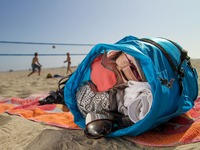 This small-batch jerk-seasoned beef jerky is perfect for the coworker who always has a drawer filled with snacks.
Looking for more gifts for coworkers? We have a ton more to choose from!