Christmas time with a new boyfriend is simply dreamy. You take those long, meandering evening drives, sipping hot chocolate and looking at Christmas lights. You have a surefire date to every holiday cocktail party. You dive into flirty snowball fights and afterwards snuggle up next to the fireplace. And you finally have somebody special to shop for who's not a relative. You've been longing for this for years and now – oh wait. This might be more difficult than you imagined. The 'new' in new boyfriend can be tricky. Do you want lightly affectionate or do you want intimate? Is it love or just really, really like? Should you convey cool aloof girlfriend or devoted partner for life? Think about it for a few minutes, and then look through these 25 Christmas gifts for your new boyfriend, to discover the perfect gift that says just what you want it to.
A delicately studded night sky with a custom constellation, or astrological sign, of your choice on a finely crafted, Brooklyn made silk tie makes this gift literally written in the stars!
Put a nice bottle of wine in here and you've got a fun and thoughtful – but not too committed – gift.
In addition to being a beautiful book, this will help you two plan your first amazing and memorable road trip of, hopefully, many.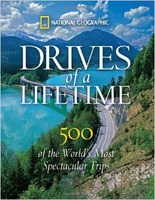 Ignore the 8+ on the box; all ages get sucked in by this. You, your boyfriend, some Chinese take-out and this gift: consider your evening planned.
If you both love the movie Anchorman (and we assume you wouldn't be together if you didn't), get this hilarious-but-surprisingly-pleasant cologne.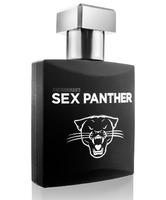 If he suggested the new Star Wars movie for your first date, he will love this.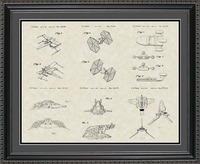 With all those dinners out and movies in, new relationships sometimes bring new pounds – but you can subtly ward them off with this.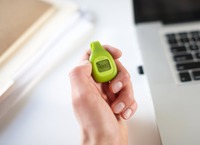 Show him your cheeky side with this playful coupon book – but read each page carefully before you decide to give it to him!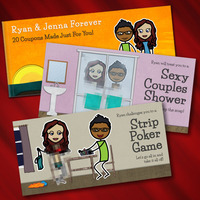 This one will definitely raise the bar (and the altitude, ba-dum-bum)) on what makes a fabulous date.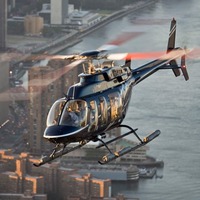 You don't have your own traditions yet, but you don't want to rely on cliché dates; this book will guide you through the murky phase.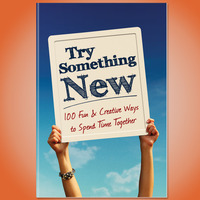 If he's getting a little too serious a little too quickly, slow things down a notch with some cheap toilet humor.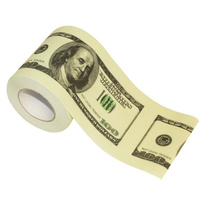 Your only decision is whether to enjoy this bucket with your new boyfriend or to let him work his way through it with a buddy.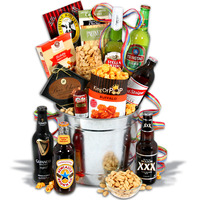 Show him your commitment to this relationship with three months of Italian dinner experiences.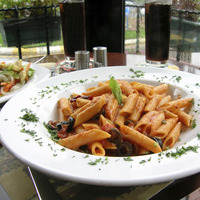 You like him and he likes you but you're not sure how much, so put the focus on something else he likes: bacon and candy.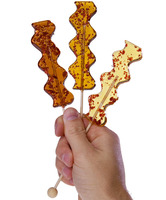 If he hasn't said "I love you" yet, you might want to choose something else. But if he's all in, here's your chance to show that you are too.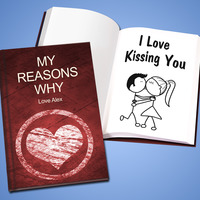 If things are so new you aren't even sure if he's a boyfriend yet, give him the giant Snickers. If he shares it with you, he's yours to keep.

He keeps one at his place, you keep one at yours, and every night you remember how much you heart each other.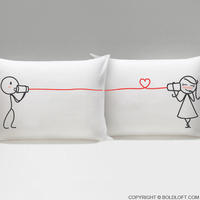 Because he's so good looking he can pull this off.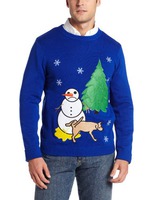 If you like the coupon book idea, but you're more comfortable with sunset picnics than strip poker, have a look at this version.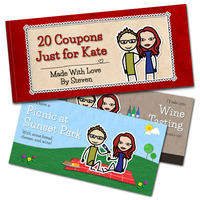 You want to bring him everywhere, and he wants to stay home and play videogames. This mobile PlayStation will keep everybody happy.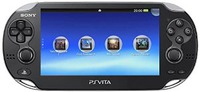 The best way to protect your own face during that new-relationship smoochin' is to keep his face nice and smooth.
Did you meet the new boyfriend at your job? Look here to find gifts for coworkers.