Finding the perfect Christmas gift for your boss isn't a problem that tech support can solve. Luckily, we're here with solutions to set you up for success. Keep in mind that you want to steer clear of personal gifts or anything too fancy that can label you a suck-up. Here are 25 gifts for bosses that show appreciation for the one in charge, including a few big gifts that co-workers can go in on. That's right, we scouted something unique to impress every kind of boss so you can just focus on doing an awesome job.
Uncork some humor with this wine box that shows you know who's the boss, then add a serious bottle of vino as a group gift from you and your colleagues.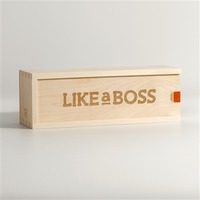 This wowzer chocolate bar is sure to be a win for the boss who loves doughnuts and coffee at morning meetings.
Anyone can have a green thumb with this transparent planter that waters itself, even if your boss is away on business.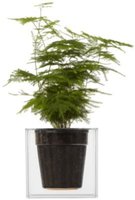 Give the whiz boss who loves a good puzzle a set of mindbenders that look stylish, too.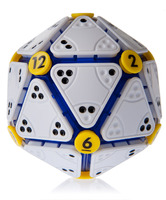 This mod desk accessory keeps the smartphone in sight for a boss who's lightning-fast with typing texts.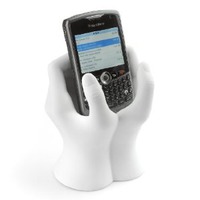 Play it safe with a gadget gift for the boss that's simply useful.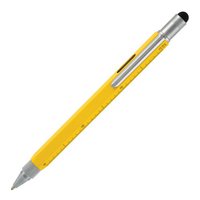 Here's a book for the ever-curious boss who delights in a good conversation 'round the water cooler.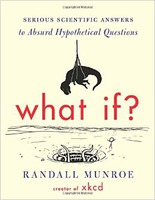 Your boss loves to work out, so give a fun fitness gadget that does it all: track steps, distance, and calories burned with an app for staying on top of stats to reach goals.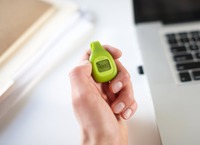 For the boss who's always sipping on coffee by the computer, this oh-so-useful device tells time, warms your drink, and adds four USB ports of power.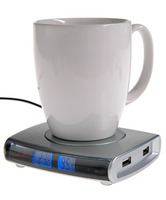 For the germophobic boss, this neoprene lunch bag unzips into a placemat that protects food from icky desk germs and keeps crumbs off the desk.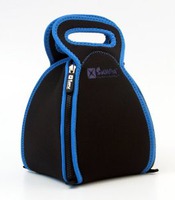 Some work requires you to always be on the move, so give your boss an organized way to work from the car.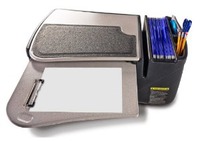 Here's the perfect mug for the boss who can't wait for March Madness.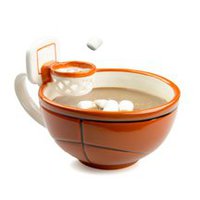 Your boss loves the best of the best, so give a tea that's steeped in praise.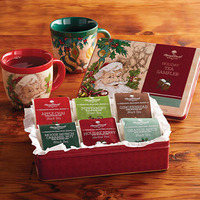 Get cred for being in-the-know by gifting a reusable water bottle that's sustainable, sturdy, beautiful, and creates flavorful fruit-infused water.
The jetsetter boss will appreciate a laser-engraved wood tag for luggage (just be sure to get the spelling right!).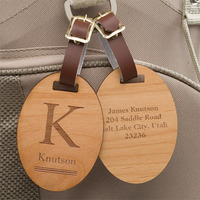 You and your team have been hearing all about your boss's weekend projects at home, so give a group gift that's ideal for the boss who moonlights as a handyman.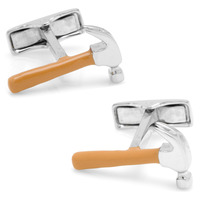 Your boss generously doles out treats for the crew, so give a stylish way to dispense sweets for afternoon cravings (and include your boss's favorite candy).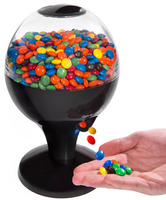 Sometimes the most practical gift is the most well-received, like back-up power for all those times when the phone charger gets left behind.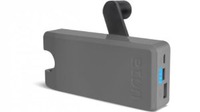 Give your boss a legit piece of land on the moon and your gift is sure to be the talk of the office.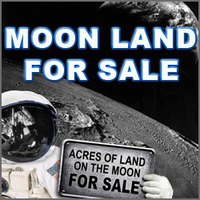 The bitter cold won't stop your boss from checking his phone nonstop, so these touchscreen gloves may be the most-used gift of the season.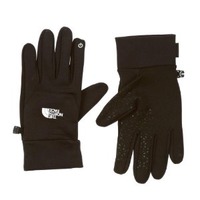 If you and your boss joke about your addiction to caffeine, this coffee mug is sure to get a laugh.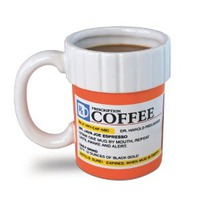 Your boss also wears the title of proud parent, so give an instant way to print those favorite family photos.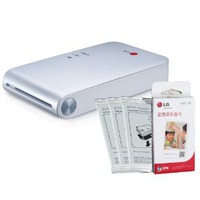 The workday is full of meetings, so give her the prettiest blank book for jotting down notes.
Here's the perfect solution for the boss who's always toting stuff back and forth to the office.
Your boss already whips together better-than-average lunches, so give a chic container that stands out in the office fridge.
Check out even more gifts for the boss that have been promoted as great ideas.