Whether you're a turkey, ham or tofurky kind of household, we hope that you take a minute today to reflect on all of the people, moments and things that you have to be thankful for. In fact, we want this post to be one that you can refer back to from time to time to help you show how thankful you are. No one has to have parties. No one has to invite you to them. No one has to buy you gifts or give you advice or have you and your family of 5 stay at their beach house with them for the weekend in the summer. So, when you're ready to say "thank you" by wrapping up something special, this is the ultimate list of 24 amazing thank you gift ideas.
In the meantime, eat, drink, be merry and have a very happy Thanksgiving! Cheers!
This leather party hat can be used for years to come and will make everyday a celebration for the people who you appreciate the most.
If your hosts are big adventurers, nature lovers, photographers, or just appreciate a pretty picture then this is a thank you gift that they won't want to put down.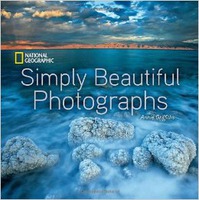 This cool looking wine decanter aerates the wine as you pour it so that young wines can breathe and speed up the aging process to make almost any wine smooth and enjoyable right out of the bottle.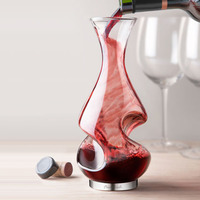 Taking a six-pack of anything anywhere never looked more stylish while actually keeping things cool; so if your host likes kicking back with a cold one without a fridge in sight, this is the thank you gift for them.
For the host with a green-ish thumb and great intentions, this self watering planter will help keep their plants looking lively in the guest room.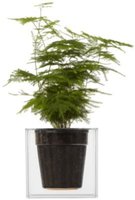 Foodies will love this uniquely flavored family of caramels from McCrea's. Flavors like black lava sea salt, rosemary truffle, and ginger fusion will tickle their taste buds and score you major points with their sweet tooth.
Each puzzle in this set is named after a famous leader from Napoleon to Kassini and many in between; the history buff intellectual type will not be able to put these down.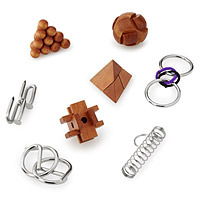 This wooden boom box docks their smart phone, iphone or android, and amplifies their tunes without requiring additional batteries. It's perfect for picnics, beach days and the guest room.
Miss them already? This beanbag tablet holder will make it easy for you to video chat and for them to cozy up wherever for tablet time.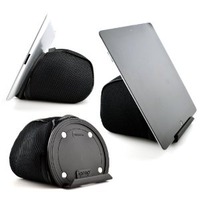 Give the gift of testostserone with this steak branding iron that sizzles heir monogram into every piece of meat that they grill.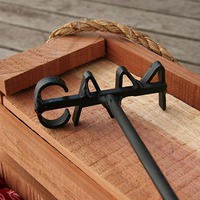 Could saying thank you get any cuter than these hugging salt and pepper shakers?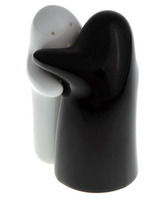 Sense of humor required…these silly slippers come in all sizes so you can get a pair for everyone in the family to thank them for their generosity.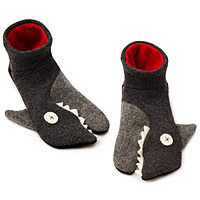 The Chemex pour-over coffee maker is the ultimate accessory for the coffee connoisseurs the uber hip coffee drinkers
This Winter Wonderland set of Made in the USA soy candles is uncannily scented to evoke the seasons most iconic scents: hot cocoa, roasted chestnuts and first snow.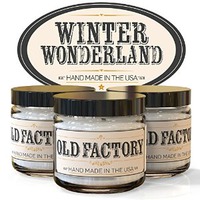 Woven on antique shuttle looms by local artisans in Maine, this cotton throw is more than just a snuggle buddy and is truly an heirloom gift for the people who are the most generous and is priced accordingly.
A perfect addition to your fabulous friend's guest room, or to greet her each morning in her own bedroom.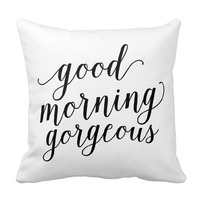 This string of vases is the perfect thank you gift idea for people who love to garden or appreciate a simple, well-designed centerpiece.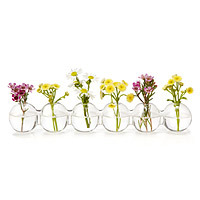 After 15 to 30 years mango trees stop bearing fruit and are replaced with new seedlings. The old trees' wood is used to make these beautiful bowls that bring this piece of nature right to the table.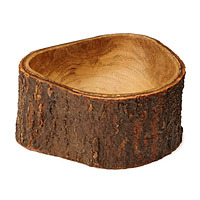 For every second they dip this in their glass, the wine will "age" one year. We'll drink to that!
Thankful for someone who always loses their keys or has a dog that likes to go for walks without its owner? Hook them up with a Tile because you'd be lost without them.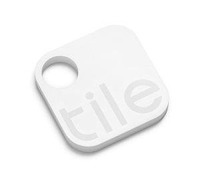 Eco-friendly, recycled wine bottles where they can grow their own hydroponic herbs of the edible variety are a fun addition to any food lover's kitchen.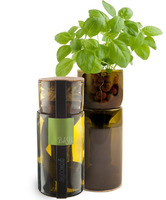 This umbrella can withstand wind speeds of up to 55 miles an hour so if they ever find themselves in windy, rainy places then this gift will be worth its weight in gold just like they are.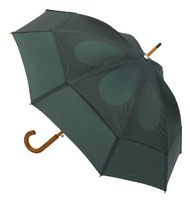 Personalize a cutting board with their last name or another phrase to commemorate their good deeds because they're a cut above the rest.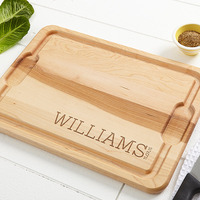 Plug anything in to this outlet and use a smart phone to turn it on or off. It's the ultimate gadget gift for the tech hungry folks who love to say "there's an app for that".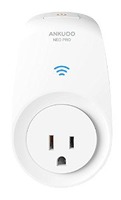 It's hard to believe, but if you haven't found the perfect way to say Thank You in this list then try one of these other lists…because they're worth it!