Teenage boys are anything but predictable. That's why choosing a gift for one can feel like a daunting task. Whether you are shopping for a budding rock star or a serious sports fan, here are 20 gift ideas for teenage boys that are sure to score you big points this holiday season.
Wireless Headphone Hat
High-tech and stylish, this Bluetooth enabled beanie has built-in headphones for listening to music and answering calls.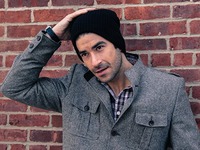 Diana Instant Camera
Old-fashioned style with high-tech features, this camera allows users to customize the flash, focus and exposure to print credit card-sized prints.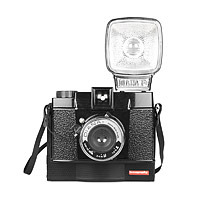 Mason Jar Speaker & Amplifier
This speaker-in-a-jar can be hooked up to a personal music player or electronic instrument to create a portable jam session or dance party.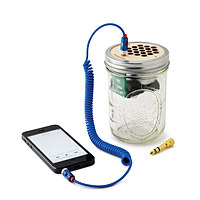 Touchscreen Gloves
Perfect for winter texting, these gloves will allow teens to stay connected without getting frostbite.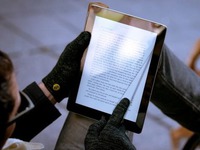 Skateboard Wall Clock
Skateboarding enthusiasts will love this unique clock made from shattered skateboards.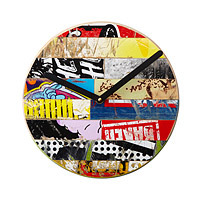 Bluetooth Tracking Tag
For the teen that's always losing his things, the Bluetooth tracking tag attaches to any device and can be tracked through a downloadable app.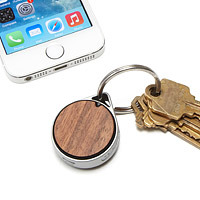 Baseball Pitches Tie
If your teen has to wear a tie, he'll want this one featuring diagrams of various pitches including a curve ball and slider.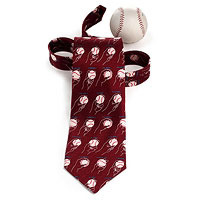 Foosball Table
You'll win big points for this 4-foot long Hathaway Playoff Soccer Table.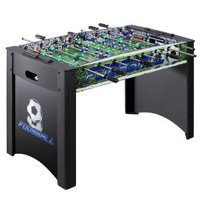 Mobile Mini DJ Mixer
Nurture a music-lover's inner DJ with this mini music mixer.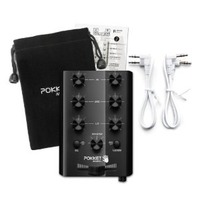 I'd Flex But I Like this Shirt
What teen doesn't love a graphic tee? This hilarious shirt is sure to make him laugh.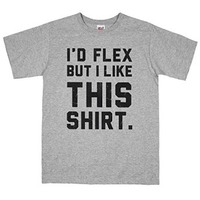 3 in 1 Cell Phone Camera Lens Kit
A budding photographer will love this 3 in 1 cell phone camera lens kit, which includes a fish eye, macro and wide angle lens.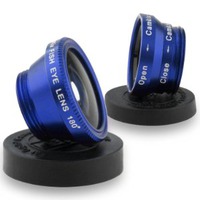 Teen gamers can feel like they're in the action of games and movies with this wireless gaming headset with Dolby surround sound.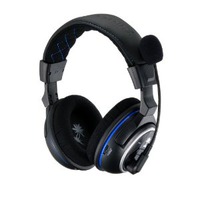 G-SHOCK Neon Highlights Watch
Teens will have no excuse for missing curfew with Casio's stylish G-Shock neon watch.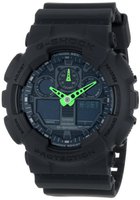 Water Bottle With Storage Compartment
Perfect for after-school sports, this tricky water bottle includes storage for money and a key.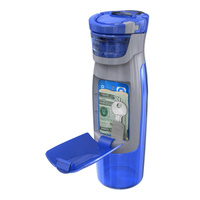 Starter Guitar Set
Aspiring pop and rock stars will love this electric guitar starter set with a full-size guitar and amp. Earplugs for parents not included.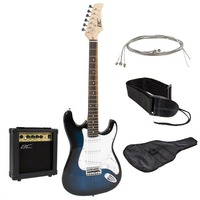 Ripstik Caster Board
A cross between a skateboard and a snowboard, the Ripstik Caster can make smooth 360-degree turns, like carving through snow but on land.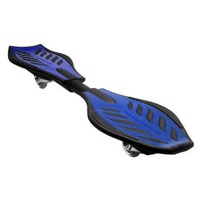 Classic Vans
For the on-trend teen, you can't go wrong with the classic slip-on Vans checkered sneaker.
Help a teen get started on a street photography career with this attachable lens designed to take photos at a 90-degree angle for shooting on the sly.
Baggo
The perfect backyard game, Baggo is a classic beanbag toss game that will have teens entertained for hours.
Teen Guide to World Domination
This book offers teens inspiration and insights in a funny and lighthearted tone.
Haven't found what you're looking for? We have loads more rad gift ideas for teen guys for you to sift through.