Let's face it, women tend to give great gifts. We just have a knack for finding those little, obscure gifts that surprise and induce smiles. And that's awesome! But, knowing that something great is coming your way turns up the pressure to wrap up a gift that's just as memorable. That's where we come in! We've put together a list of 16 unique Christmas gifts for women that she'll not only appreciate on Christmas morning, but will remember and maybe even get a lot of use out of year round, again and again. We've picked little somethings for a bunch of different types of women so that you can find a gift here that's just as unique as she is. Think about her passions, her interests, her hobbies, her habits and the special times that you've shared. Those are all perfect places to start searching for unique gifts for the amazing women in your life.
Her dinner parties and girls' nights will never be the same after you introduce these wine glasses that are marked for music and merry making!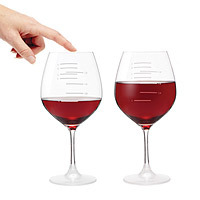 Whether she's 18 or 88, she most likely can't keep track of all of her passwords and this stylish little dossier is just the place to keep them safely tucked away for future reference.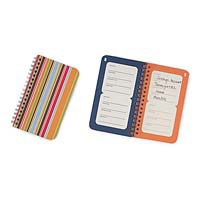 An abstract scarf that goes with black, brown, red and almost any other hue also folds up "just so" to reveal a hidden message of love that makes a sweet and stylish addition to her wardrobe.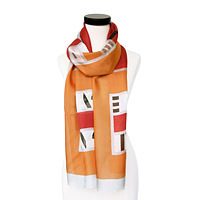 Steep a little bit of edge into your tea loving lady's next cup with this well-designed, carefully sourced 3-pack of tins of loose leaf tea.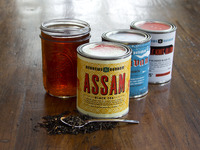 This is a great gift for the lady who's into her iPad as much as she's into whipping up something delicious in the kitchen.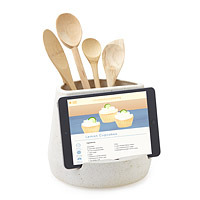 Submit any four photos, or repeat the same one four times, and they'll be transformed into a custom work of pop art a la Andy Warhol for the mod artsy gal on your list.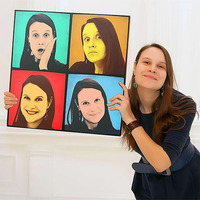 She finds peace in her garden and now she'll spend all day in there with this handy seat that gives her back and knees staying power.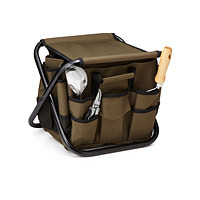 Sass up her every day wardrobe with 6 hand-rolled bracelets made right here in the USA in 6 different color combinations to match her taste.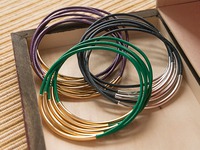 Artisanal, handcrafted in the USA, spa products that are good enough to eat; but not really. This set comes with bath tea, moisturizing bath truffles and more in a rustic and farm fresh tin that's fit for a foodie.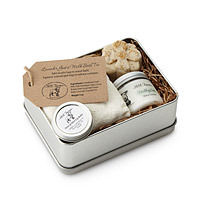 Sure it's a splurge, but she's worth a romantic and relaxing cruise with a glass of wine in the sunshine, at sunset or by moonlight.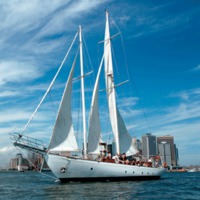 If she has a sense of humor about love and marriage then this book of "perfect man" scenarios will make a hilarious addition to her bookshelf.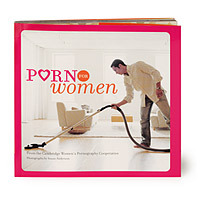 A real leaf hand-dipped in antique gold is a beautiful and unique way to honor and dress up her love of nature and her every day style.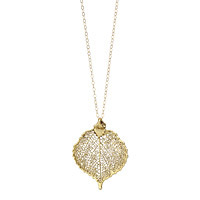 Keep the memories alive with a customized canvas throw pillow with some of your favorite images downloaded from Instagram or anywhere you keep your photos.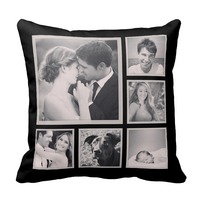 If she takes looking good seriously, she'll love sitting down to create her flawless finish with this 5x magnifying, cordless, LED adjustable makeup mirror.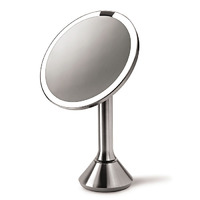 A kinky game of role-play unfolds in this romance novel with a British twist customized to star the woman on your list and a "companion".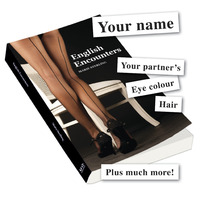 Want to give her something indulgent but a little less racy? A dozen delicately dipped, juicy strawberries will satisfy her sweet tooth!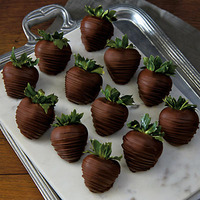 There you have it! Was 16 not enough inspiration? See all of our favorite gift ideas for women to find the perfect match.